About Us
The West Melton Gymnastics Club has been providing high quality gymnastics tuition to gymnasts in the Selwyn district for over 10 years.
Founded and lead by Head Coach Pam Higgins, the club offers gymnastics ranging from Preschoolers through to Elite level. Our club has a strong reputation for excellence and focus on technique and form.
Due to demand, we now operate from our own dedicated gymnastics facility in Izone Business Park, near Rolleston, just a short distance from our former base in West Melton.
In addition to gymnastics, we are the only club in Selwyn now offering Trampolining and Tumbling classes, coached by Kyla Higgins, former National Champion in Trampolining. Additionally, we now offer GymFitness Strength and Conditioning classes, Adults Gymnastics, and a broader range of Recreational Gymnastics for Preschoolers, Adults and Advanced Recreational Gymnasts.
Find out more about all our classes HERE
Coaches & Commitee
Coaches
Our coaching team is lead by Head Coach Pam Higgins, supported closely by Assistant Head Coach Kyla Higgins.
Kyla is an accomplished gymnast in her own right as well as a former National Champion in Trampolining. Pam and Kyla lead a great team of junior coaches and together deliver high quality coaching and mentoring to all our gymnasts and trampolinists.
Administration
Pam & Kyla are supported by Corina, our club administrator, who can assist with most queries and manages payments, class bookings, and other general administration.
Governance
West Melton Gymnastics Club Inc is a Not for Profit organisation governed by the dedicated volunteer West Melton Gymnastics Club Committee.
Pam Higgins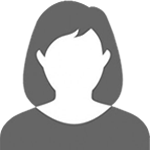 Kyla Higgins